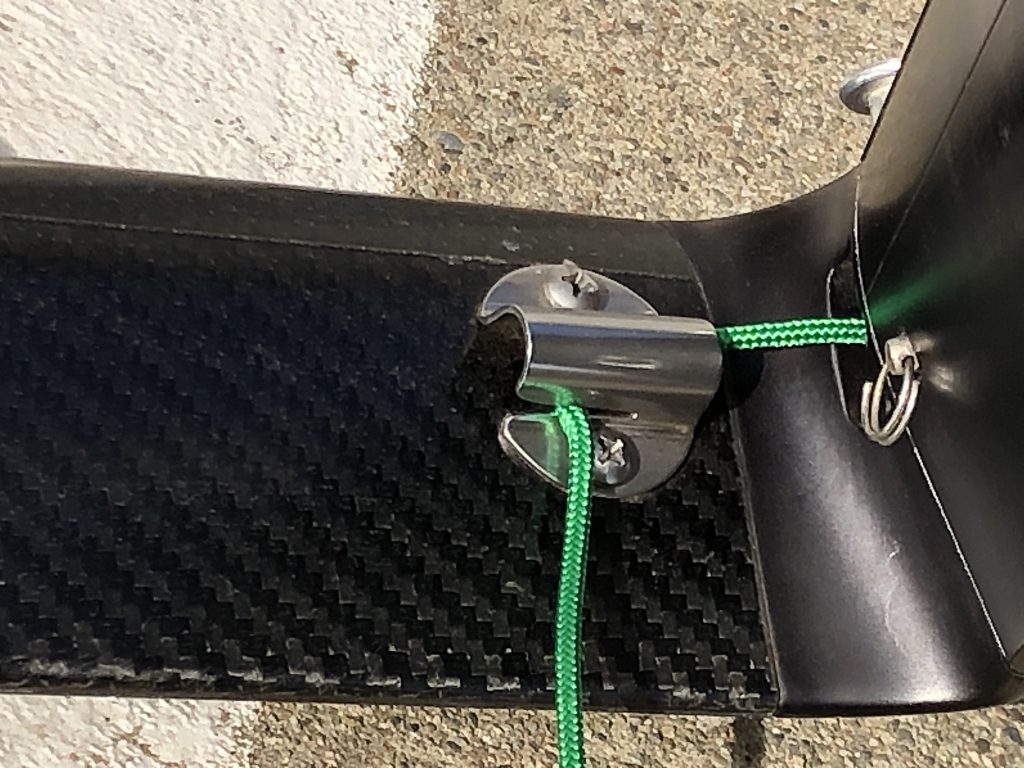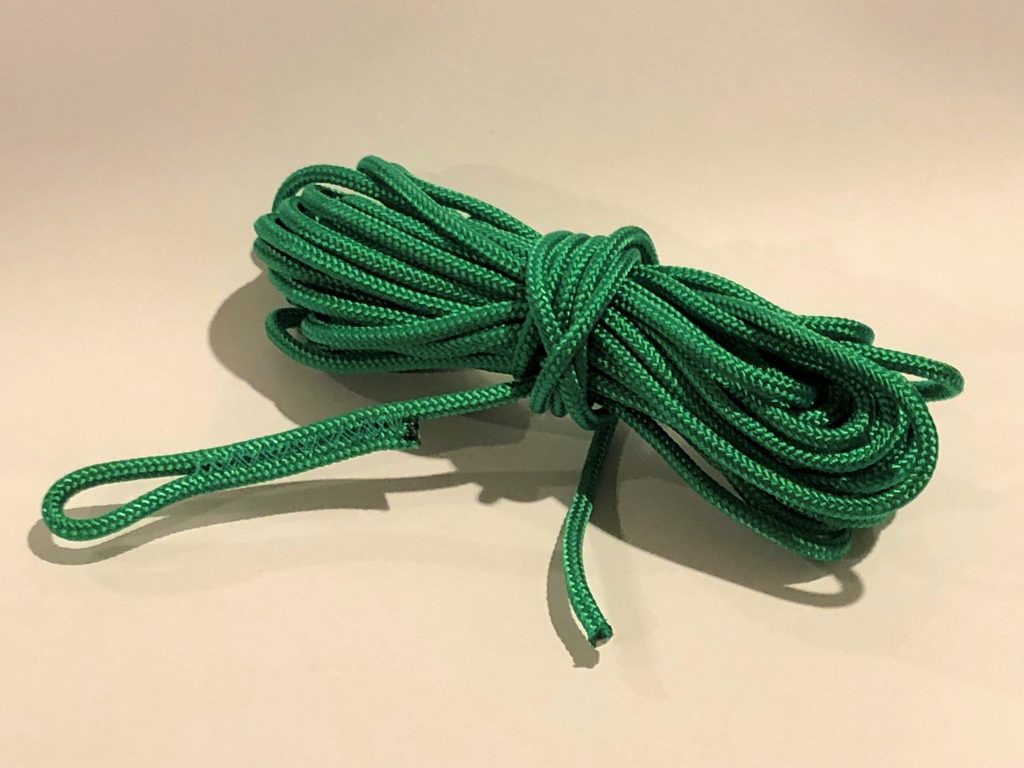 | | |
| --- | --- |
| Lower rope (18ft) – WW and Icaro compatible | $32 |
| Long rope (29.5ft) – Icaro compatible | $37 |
| SHIPPING – Priority Mail (USA only) | $10 |
This is an unofficial replacement VG rope compatible with Wills Wing and Icaro gliders, with the stitched loop as required to fit in tight spaces. We have tested this on several gliders with good results.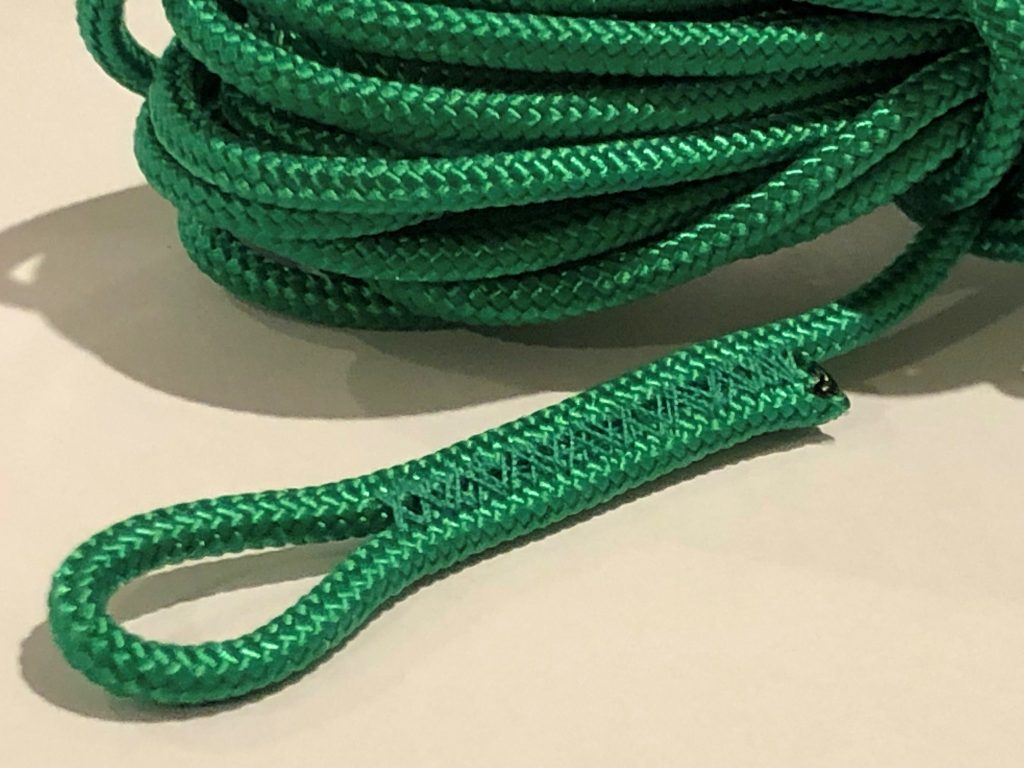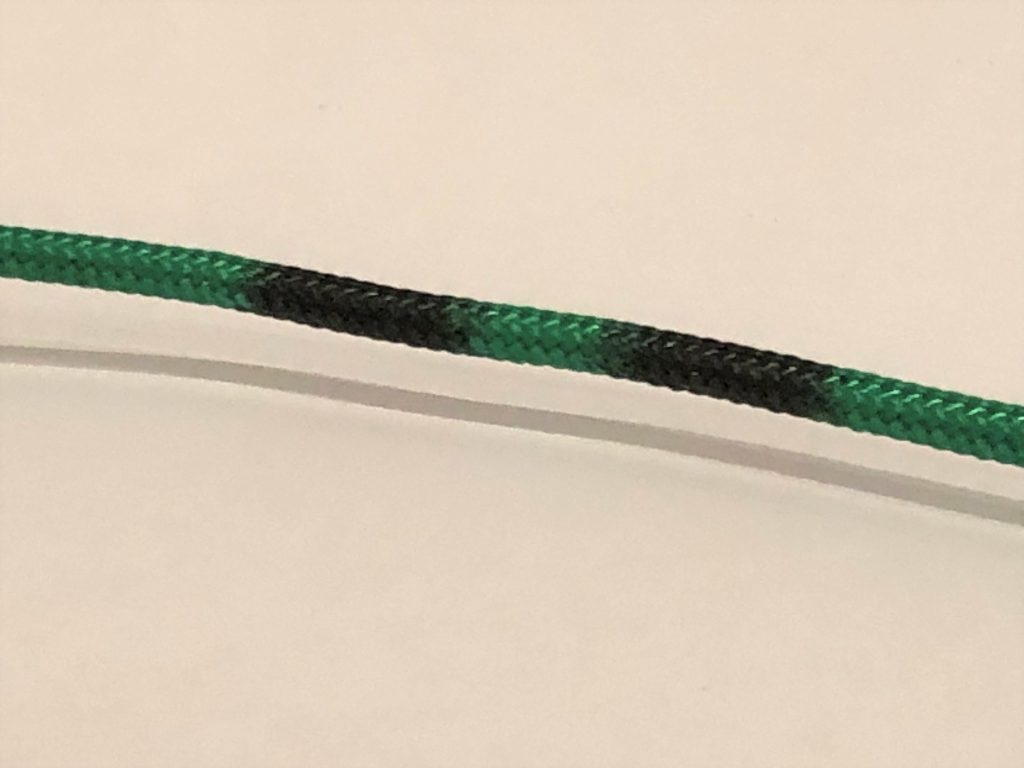 Wills Wing Rope
This replaces the lower VG rope only. The loop anchors at the bottom of the downtube, and the rope goes up through one or two pulleys inside the downtube, and back down and out at the basetube junction.
This double-braid rope compared to the grey 1/8″ Dyneema hollow-braid rope currently used by WW –
Pros
Cons
– Buzzes through pulleys with less resistance
– Does not easily fray from abrasion
– Holds Sharpie marks longer
– Rough surface is easier to grip
– Tensile strength of only 337 lb vs 2,500 lb Dyneema
WW has also used a yellow rope, with similar properties to their grey rope.
The separate upper VG rope, which goes along the keel and partway into the downtube, does not normally need replacing as maintenance. If needed, I recommend it be replaced with the stock (Dyneema) rope.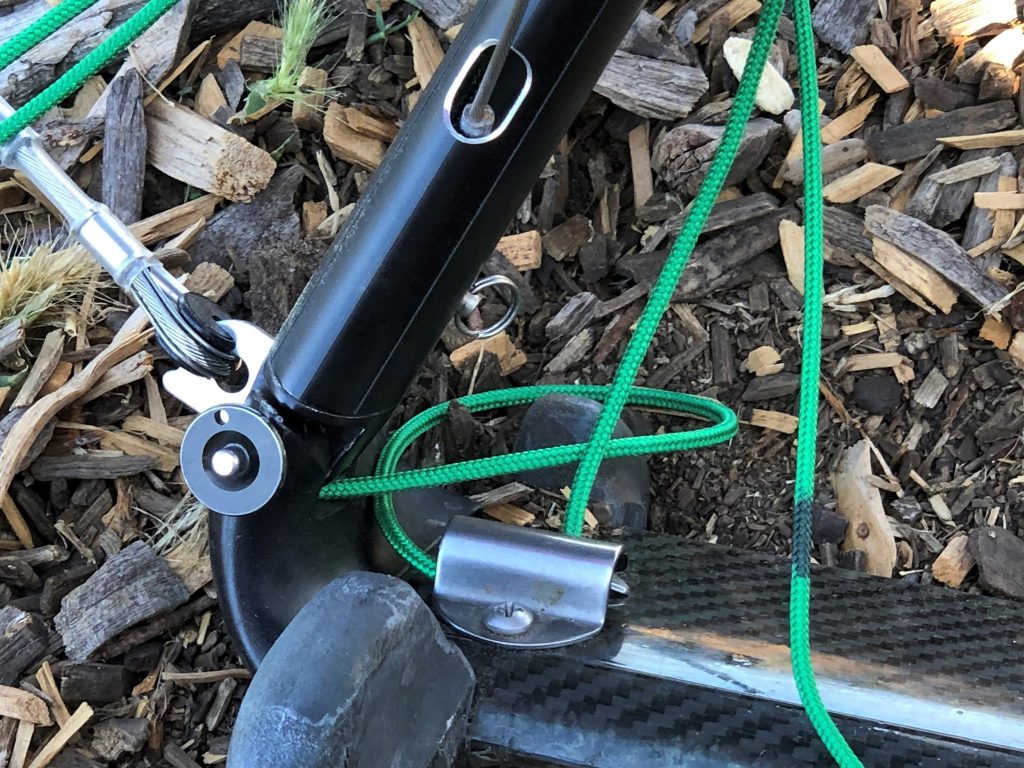 It fits into the WW basebar cleat great!
Icaro Rope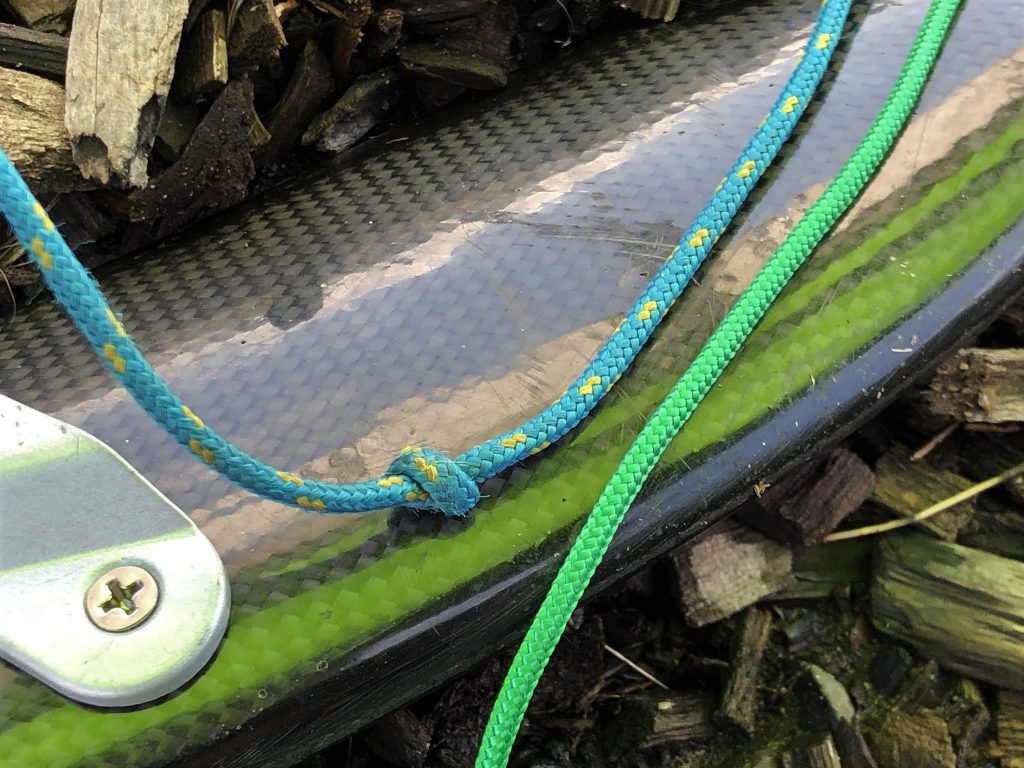 Icaro gliders come with a very similar double-braid rope (blue above), slightly larger at 3.5mm.
Depending on the model, this replaces either an entire one-piece VG rope or just the lower VG rope as with WW. Contact me and we'll figure out whether you need the long or short rope.
Specs
Robline Orion 500 rope
3mm diameter
337 lb (150 DaN) tensile strength
Double braid polyester
Polyester stitching on loop
Currently only in SOLID GREEN
Disclaimer and Safety
Use at your own risk. This is an aftermarket replacement that is not approved by glider manufacturers. Examine the rope for integrity during your annual inspection.
This rope is 8x weaker (337 lb tensile strength) than the Dyneema rope. It could potentially fail quicker during a high-G maneuver. Similarly, if you fold up the glider during breakdown with the rope snagged somewhere or with it still cleated on the basebar, it could get torn apart more easily.
Should the VG rope break during flight, releasing the crossbar forward, the sweep wire will stop the crossbar at the "zero VG" setting. This potentially puts a shock load on the sweep wire.
To date I have not received any reports of failures.
Installation
Not that hard, but hard to describe in writing.
Most hard-to-pull VG installations are the result of a pulley twisted around or a rope going around a wire the wrong way.